I am trying to keep myself busy to distract me from the fact that I am a day over my due date and I am still pregnant. I just want to meet this little baby, sheesh.
Last Sunday the hubby and I dropped my sister off at the camp where we met and fell in love. I decided it would be fun to get some pictures of the places where certain events happened.
This first room is Harvey Hunt Hall, or the dining room. This is where I first saw the boy with the yellow hair. We used to eat at wooden picnic tables but they were replaced about four years ago with these handy round tables which are MUCH easier to move when we have talent shows, dances, and have to mop the floor.
You can see the door to the kitchen which is where I heard the hubby tell me he loved me for the first time. Unfortunately they were working in the kitchen and I didn't know the new cook, so I didn't take a picture of the walk in fridge :)
"That's a track shot. That's a track jump. That's a track side step..."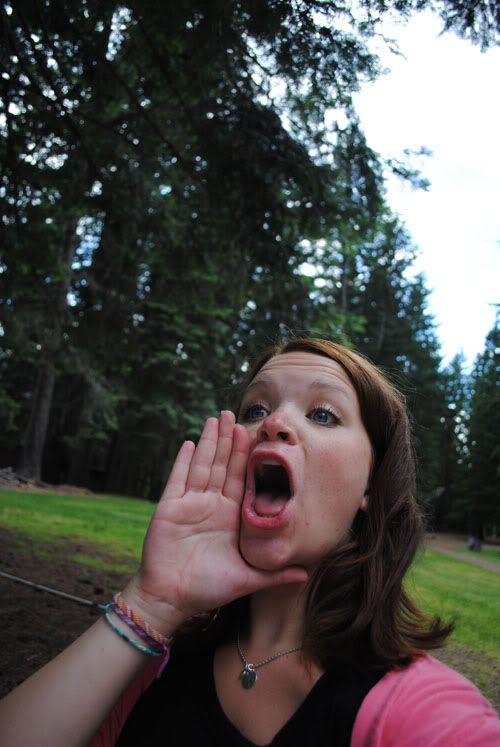 This is where I sat when I taunted and teased Mongoose as he played basketball.
This is the basketball court where they played.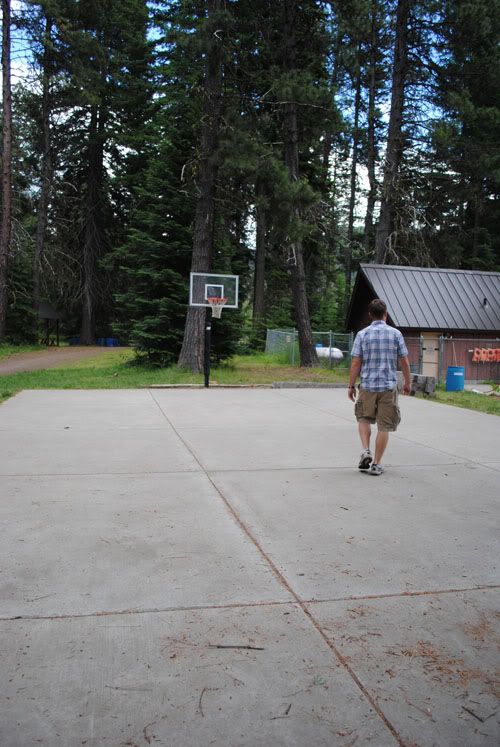 This is one of my favorite views from camp. The dock.
That island is known as Strawberry Island, named because when you hike up Mt. Kamaikan and look down from above it is shaped like a strawberry.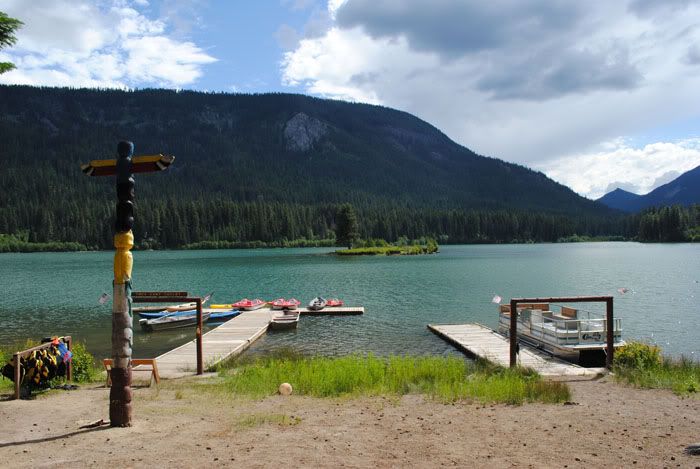 The dock has changed a bit, it used to be completely connected in a "U" shape. But the part that was removed was rotting and sinking and so it had to go. The dock is where Mongoose shaded me from the sun and threw me in the lake.
This next room was where we had that magical moment of chemistry where he bandaged my finger.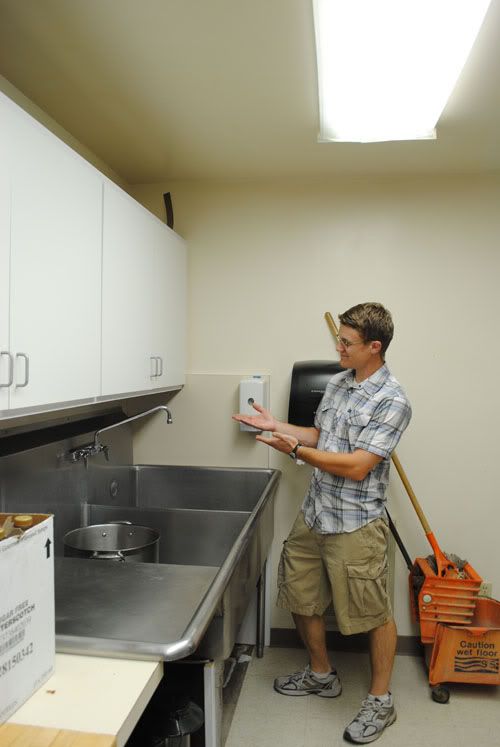 This room has changed quite a bit. The sink used to be a counter top, but those shelves are the same.
This is the area above the lake and that main building you see is Arts and Crafts. It is the smallest, nastiest building but it hasn't changed since the camp was built and no one wants to ruin that part of history. This is the spot where Mongoose tricked me into smelling his lips, making for an awkward moment.
We thought we would reenact that moment for you.
This is bottom of Shinn Lodge. This is where we had a staff sleepover and Mongoose held my hand for the first time. There weren't always couches in this room, most of the time it was empty. They just put new paneling up on the walls and are in the process of painting it white, but that carpet is the same and right in front of the couch is about where we slept.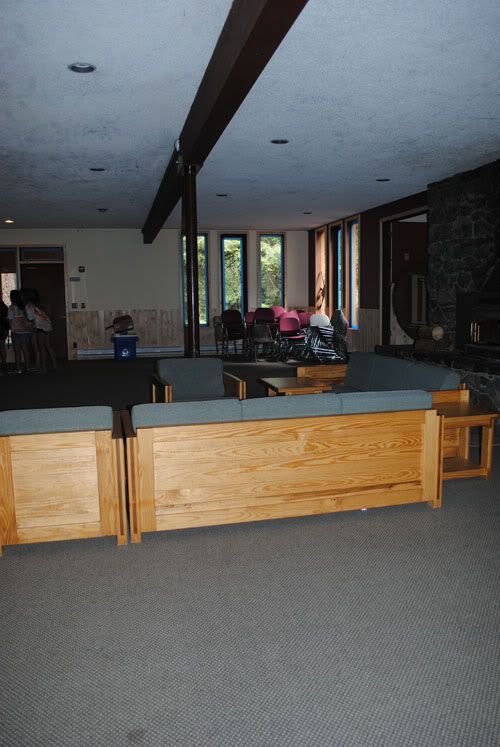 This final room is the staff lounge. This is where majority of staff training takes places and this is where we first kissed. This room has not changed one bit. The carpet, couches, wall art is all the same. It's a magical place to have a first kiss eh?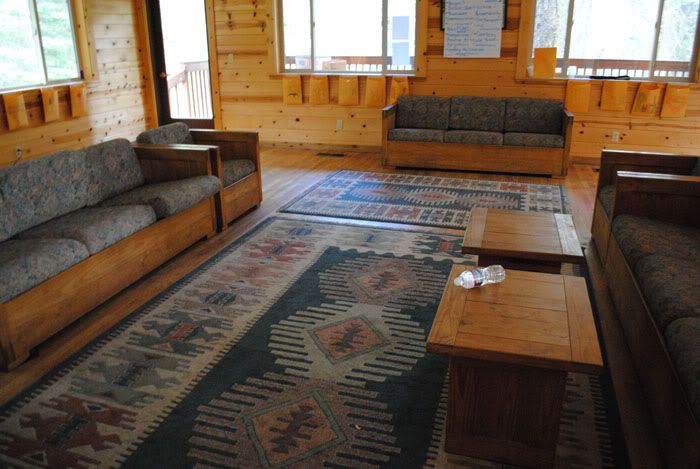 Well I hope you enjoyed seeing some of the places I have attempted to describe through my story. This is a very special place to me. These places have remained largely the same throughout my growing up at camp. I love this place, so much.