My goal is to start photographing more of my life. I have the camera to do so, so really I should take advantage of it. I used to be so good about taking pictures. Was it the vanity of my college days? Has that vanity even left? Mostly I stopped taking so many pictures after traveling to Italy. I had gone on picture overload and I was just kinda over it. Plus I lost my charger for my point-and-shoot so that made taking pictures difficult.
Now I endeavor to pursue understanding this fancy schmancy camera of mine. I love the quality of photos. They make me ever so happy.
Our weekend flew by but it was filled with time for me and my hubby to spend together before the baby gets here. We get to laugh at how many people will stare at my belly or give me raised eyebrows or even ask about my status. You would be so surprised with who wants to talk to you when you are pregnant. It's pretty much everybody.
The weekend started with a haircut. I just wanted something new and I am so glad with how it turned out. The inspiration was Jennifer Aniston (at my stylist's suggestion) but I adore it.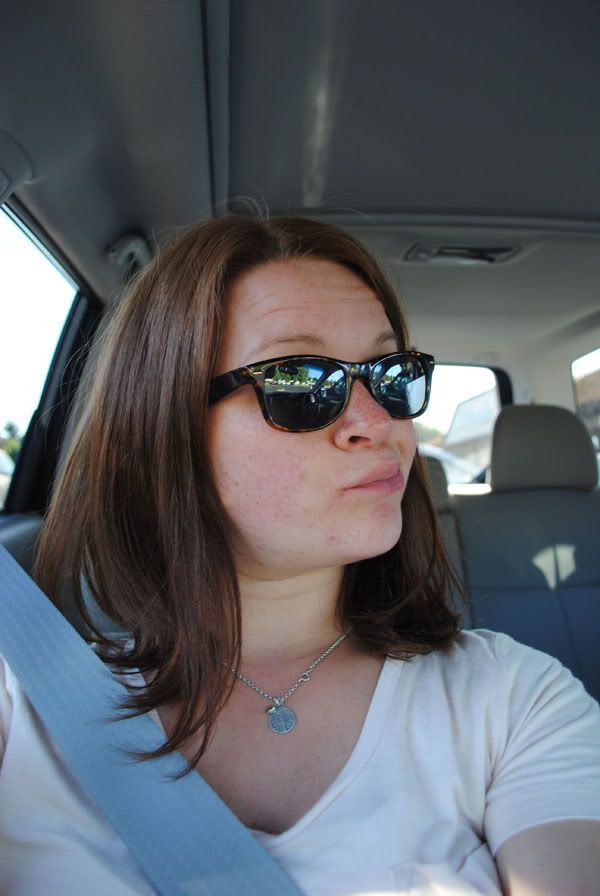 It's longer than her actual look. That's because curly hair can't go crazy short. Just thought I would let you know.
Saturday I did my water aerobics, went to a fastpitch game (got sunburned....), and then hubby got off work early! So we went to the folklife festival in Yakima. This festival cracks me up. It's a mix of renaissance and hippy and a whole lot of small town music. Our dinner options were corn dogs, pizza, gyros, or filipino food. Seriously random. We opted for filipino and were not disappointed.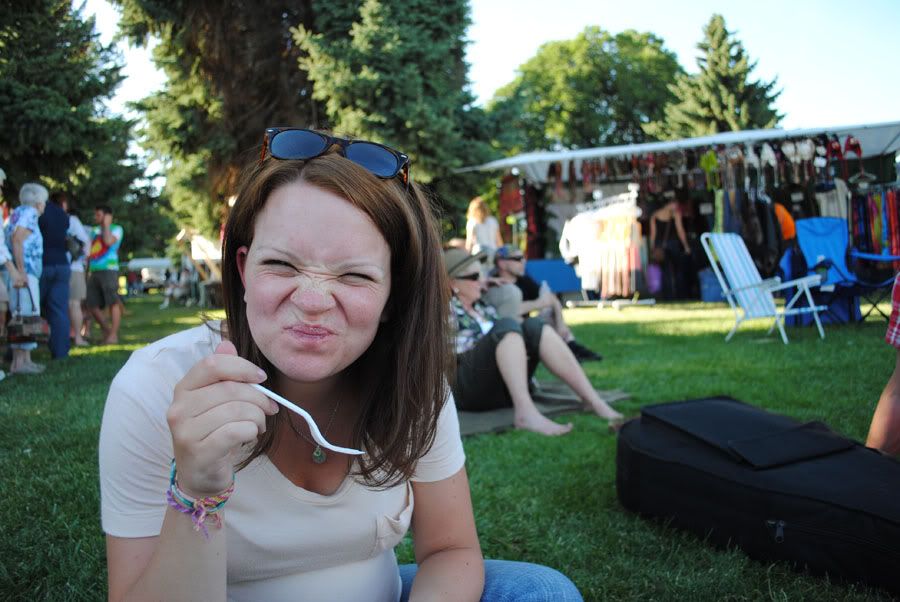 Then we walked around and looked at the booths of jewlrey and clothes and such. Nothing worth buying but still fun to wander. We of course had to snack on an elephant ear. I had to explain a bajillion times to the hubby the difference between an elephant ear and funnel cakes. He just did not get it. Not matter how many pictures I showed him. Boys.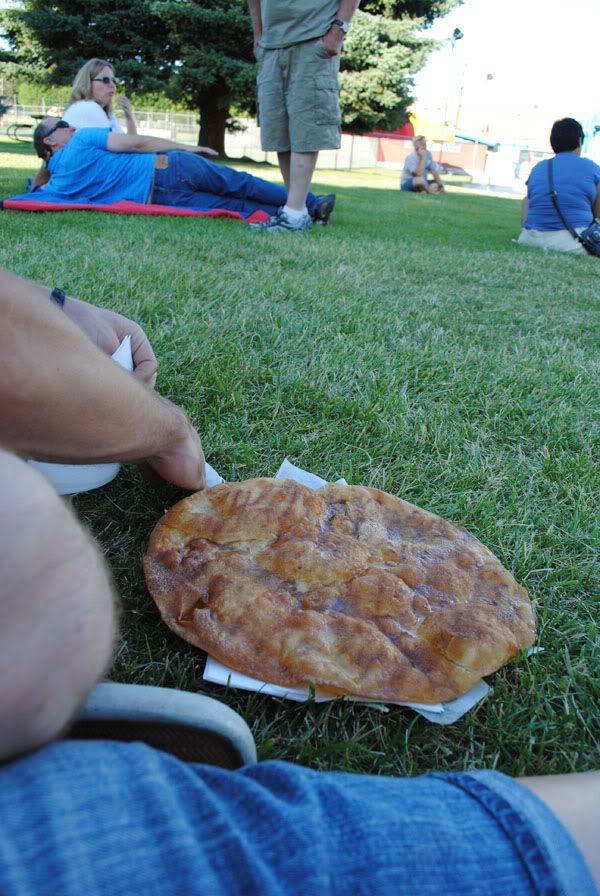 We listened to this guy play some folksy, bluesy tunes as we munched and chatted about how much our life is going to change in the next couple of days (granted baby comes this week...)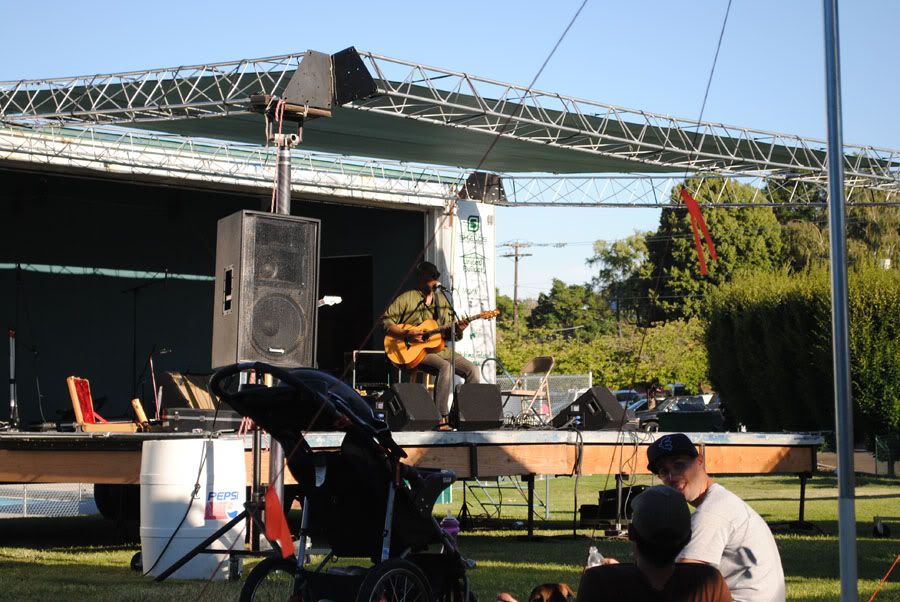 It was a lovely evening.
Sunday we attended our church meetings and were edified greatly by the Spirit. It was such a good day. Especially since we made a quick trip to where it all began.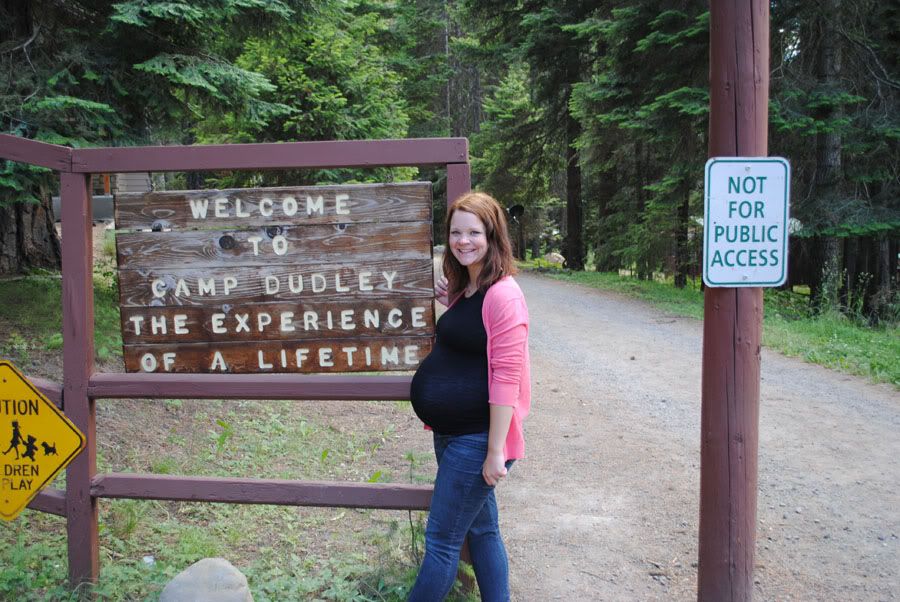 I love this place and the slogan "experience of a lifetime" really fits where we are. This place has changed my life. This is where I grew up into an adult and this is where I met my husband. My heart has a whole in it each summer that I am not there and all it takes is a quick trip for it to be filled with familiar faces, spaces, and that magic that is found no where else.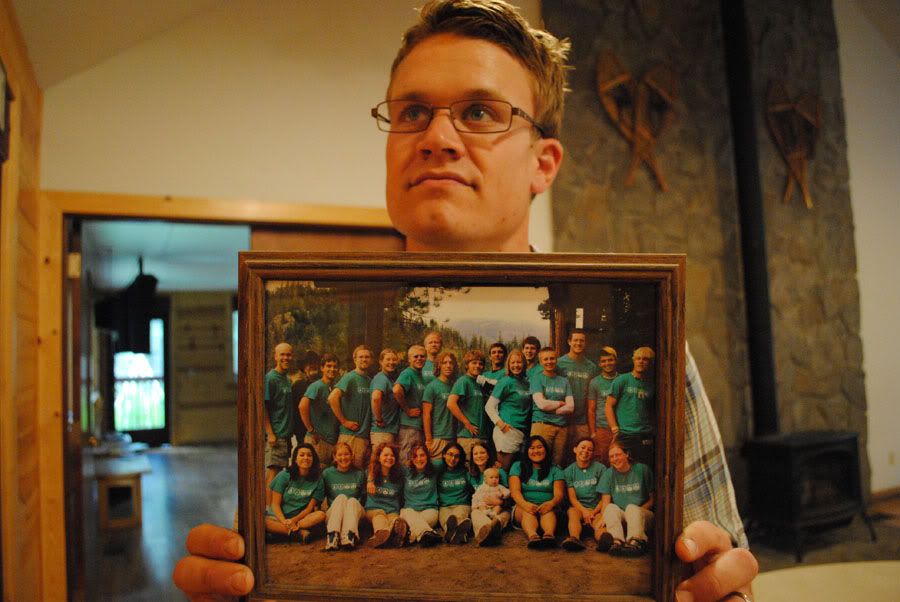 This picture is of the summer when we met. I am sitting third from the left on the bottom and hubby is that boy with the bleach blonde hair at the far right. We did a little picture tour of all the places that I have mentioned in our love story and I will post those sometime this week...if baby doesn't interrupt.
We were up at camp to drop of my little sister who is starting the CIT (counselor in training) program. Is it sad that I am excited to have two weeks without her fourteen-year-old antics? I am sad that she gets to be there for the best week of the summer, X-treme week!
X-treme (not extreme) week is a week of pure awesomeness. Everything is amplified and everything is a competition. Who can clean the table the fastest? 20 points to the Purple cabin! Who will wake up every morning and be at Polar Bear swim? 25 points! There is a lot of screaming, a lot of mud (on the overnight campout each cabin competes to be the "dirtiest" cabin....you can only imagine the pictures), and a whole lot of fun.
It was always my favorite week as a camper and staff, but unfortunately I never won. I am very bitter about this. It made me laugh though to know that baby's due date is during X-treme week. It is quite fitting really. My old boss told me that if I had baby this week I can be an honorary X-treme winner, because let's be honest.....labor is pretty X-treme.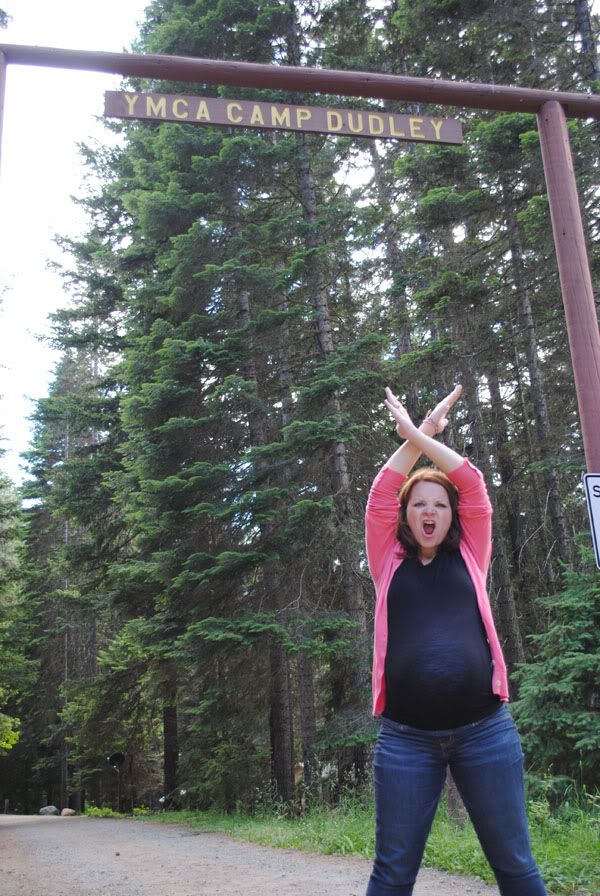 The X-treme week hand sign.
Okay baby. I really want that honorary win. Please come this week so mommy can say that she was the most X-treme. Thank you.